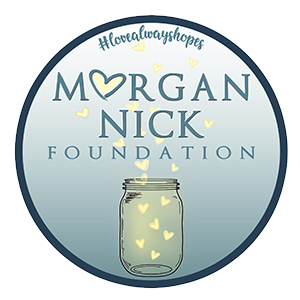 The Morgan Nick Foundation
The Morgan Nick Foundation (MNF) provides a support network to parents and families of all missing children. The focus of the MNF falls into three categories:
Intervention - provided for any family of a missing child. MNF provides on-site support through trained search and rescue workers; prints and disseminates flyers of missing children; works as a liaison with law enforcement and media; coordinates local and national resources for the searching family; provides hope, encouragement, resources, empowerment and on-going support to both the immediate and extended family members of a missing child. MNF also hosts an annual conference entitled Project Hope for families with long-term missing children. The conference focuses on issues surrounding the on-going search.

Education - provides FREE safety skills and abduction prevention education to children, parents, teachers and communities. MNF utilizes a safety curriculum entitled "NetSmartz" provided by the National Center for Missing and Exploited Children, as well as the FREE curriculum "Keys to Safety" provided by the Arkansas Attorney General's Office.

Legislation - advocating for legislation that protects the rights of children. MNF was instrumental in Federal Mandate signed by President Clinton for Missing Children, as well as the Megan's Law legislation that requires sex offender registration and notification of said registered offender. The Adam Walsh Child Protection And Safety Act Of 2006 | Project Jason-Voice for the Missing: 12/13/05 Campaign for the Missing 2006
The Morgan Nick Foundation believes that to reduce the number of child abductions in the future, we must educate our children and empower them with the skills necessary to protect them from the possible dangers of abduction. We can make a difference… one child at a time.
National Center for Missing & Exploited Children: Steps to take if your child is missing?
Missing Child Emergency Response Quick Reference Guide for Families PDF
Adults: The Never Forgotten
Remember Every Victim (REVAMP)
3610 Towson Ave. Suite #3
Fort Smith, AR 72901
1-833-373-8267
info@remembereveryvictim.com